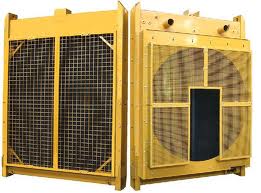 Sometime repairing a radiator just isn't possible.  In fact, radiators often have to be replaced.  Should the condition of your radiator be deemed beyond the scope of rpair, remember that Cooling Solutions, Inc. has new and remanufactured radiators for virtually every vehicle on the road.  If we don't have the radiator you need in stock, we can usually have it overnighted to us.
Industrial radiators can also be obtained quickly.  Don't endanger your equipment or loose valuable hours of operation, call Cooling Solutions when you need help with your Cooling System!
Remember, remanufactured radiators are usually from 30% to up to 50% off the retail price.